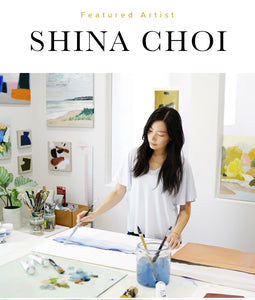 I'm very excited to be the featured artist for last week of October at Artfully WallsI   
---
• DRAWING
New art print 'Magnolias' has been updated at Saatchi Art and Art Paper Print Collection!   To view time lapse video of this work Drawing video Thank you!!!
---
Grand opening sale event is going on now! PROMO CODE valid on selected items. Each item has a special code located in the 'item description' and the special pricing will display.  Don't forget enter the discount code before you complete your order.            
---
After a long preparation, today is the day! Shinachoi.com is now officially open! I am delighted to debut my art pieces and share them with you all. I hope that this site helps us share our passions and bring us closer together through art. With Love, Shina Choi.